Wineries in Matakana
Albariño, Rousanne and Viognier — future wine stars of New Zealand?
This trip through Auckland wineries takes us to Mahurangi River Winery, located in the Matakana region.
Mahurangi River Winery is a small winery, founded in the end of 90s of last century. It was the time when they planted their Merlot, Malbec, Cabernet Sauvignon, Syrah and Chardonnay. Later, in 2011, Albariño and Roussane joined. The winery is located in beautiful neighbourhood, with scenic views of rolling hills and vineyards.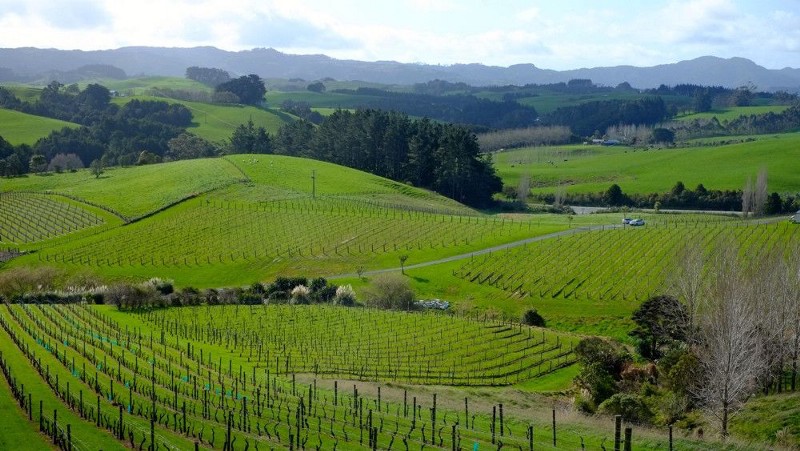 What about the wines from wineries in Matakana? Let's start with Albariño 2014.
Albariño was a classic expression of the grape, resembling the one from Rias Baixas. Full of peach and citrus fruit. Light, refreshing, even mineral. It was another example, next to the one from Ransom Wines, showing that Albariño can give great results in New Zealand. Points: 87+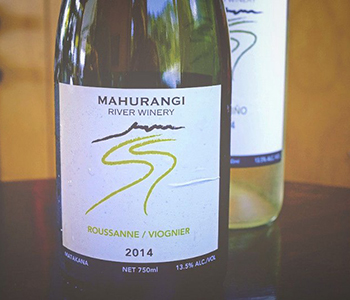 The blend of Rousanne and Viognier was even better than Albariño. Aromas of apricots, oranges, with hint of honey and flowers. Medium+ body and acidity made this wine well balanced and refreshing. Points: 88
Maximus Malbec /Merlot 2012 is a very good wine if someone is looking for rather light and joyful red wine. It has aromas of strawberries, raspberries and red currents. Medium body, medium- tannins and medium acidity — not very exciting, but well done and giving pleasure. Points: 86
Reserve Cabernet Sauvignon 2013 is much more serious wine, full of black fruit, toasts, black earth and smoky aromas. Full bodied, high and elegant tannins and medium+ acidity. This wine gives a lot of pleasure right now, but it will age well and be even better in next 5–10 years. Points: 89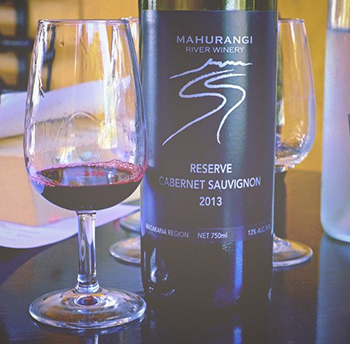 The last wine we tasted was the best one — Syrah Reserve 2013. It was a nice balance between lighter style of Northern Rhone Syrah and muscular Australian Shiraz. Black fruit, herbs, pepper, leather and a bit of coffee. With significant and elegant tannins, medium+ acidity and long finish. Splendid wine! Points: 90
We left Mahurangi River Winery with a bottle of Sparkling Rose 2014 (Merlot + Malbec). Great bubbles with medium+ acidity, red fruit and a small bit of biscuits. You just cannot say you don't like it! Points: 85
Mahurangi River Winery was another winery which surprised us with high quality and wonderful wines. It also let us believe that there is a lot of good going on outside of the famous New Zealand regions. Moreover, another chance to try Albariño, Roussane and Viognier proved that these grape varieties can give fabulous wines in New Zealand.
Hopefully, more growers will invest in them and they will be more commonly available for wine-lovers joy and pleasure.
Wine Weekly from Kiwiland
Please follow and like us: