Kowhai Festival 2015
The Kowhai Festival takes place every October in and around Warkworth, Matakana and the beautiful Mahurangi Coast.
The Kowhai Festival 2015 is from 9th to the 26th October and is organised by a group of dedicated and enthusiastic volunteers who are maintaining a 45-year tradition of celebrating all the things that make Rodney such a great place to live, work and play – gorgeous scenery, delicious food and wine, talented artists and musicians, diverse culture, fantastic recreational opportunities and, above all, a welcoming and supportive community spirit.
Kowhai Festival 2015 – Huge Day out – 17th October
Warkworth Town Centre
The theme for this year's festival is "Flower Power", so come along to see the stalls and some great bands and performers on two stages! From 9am there will be kids entertainment, stalls, stalls & more stalls!
Looking for accommodation near Warkworth? Come and enjoy our country retreat on the Matakana Coast.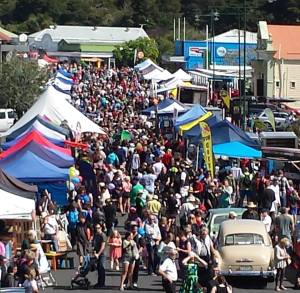 Please follow and like us: