Warkworth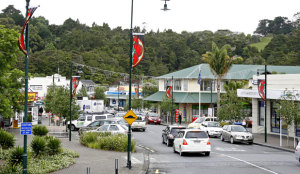 Warkworth is a picturesque village with a population of around 3,500 people. Tucked in beside the Mahurangi River, Warkworth is less than an hour's drive from Auckland and has many accommodation options, attractions and activities with something to suit all ages, tastes and budgets.
Where to Stay
Warkworth is a good range choice of restaurants and places to stay. Warkworth's accommodation choices range from camping grounds, Bed and Breakfasts, motels, hotels, holiday homes and baches available for rent, to luxury lodges. Warrkworth is ideal for a short holiday break.
What to See & Do
Warkworth on the Matakana Coast and is close to beaches of Omaha Goat Island, Tawharanui, Mahurangi West regional park and Wenderholm park.
Matakan is known as wine country. From Warkworth you can easily access numerous wineries: Ransom's winery to the south and the numerous wineries around Matakana.
There are two regional parks in the area – Tawharanui to the north east and Mahurangi West to the south. Tawharanui Regional Park is a 588-hectare park and New Zealand's first integrated open sanctuary. It has beautiful white sand beaches, a great surf beach, shingled bays, native coastal forest and regenerating wetlands. You can camp at either of the two campgrounds at Tawharanui Regional Park
Mahurangi West regional park, just 18 km south of Warkworth, also offers camping in one of the three campgrounds available in the park. A safe harbour, Mahurangi West is a perfect place for the whole family to enjoy swimming, fishing, sailing and kayaking.
Goat Island Marine Reserve, New Zealand's first marine reserve, is just 25 km from Warkworth and offers excellent snorkeling straight off the beach.
All the fabulous areas and the activities they offer are within easy reach from Warkworth. If you're looking for comfortable, peaceful bed and breakfast accommodation close to Warkworth you can't go past Mahurangi West Wing; just see what our guests say about it!
Please follow and like us: